Nightmare Before Children
Not what I had planned for today. Right as I headed out the door for my morning run, my niece wakes up and wants cereal. I fix her cereal. I get back from my run and she has pissed in the bathroom floor. For the second time in 24 hours. And she hasn't told anyone. And she's walking naked through the house. On the carpet.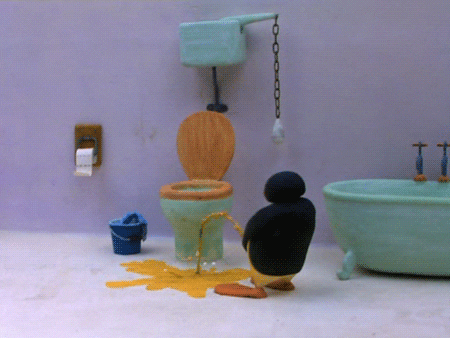 Laura gets her in the bathtub and buys some carpet cleaner. I spray the floors with vinegar and water. Ask Laura how much I'd have to drink to kill me. Find out it won't do the job. Wait 15 minutes. Pat the floors dry. Cover them with carpet cleaner. Wait 15 minutes. Vacuum the floors until the filter needs cleaning. Wait indefinitely.
My mornings follow a routine. As I write this I have yet to: post-run stretch, shower, eat a banana, drink iced coffee while reading.
We've talked about having children in the near future. Oh, the changes one day can bring.